DO YOU CARE ABOUT YOUR COMMUNITY?  
The Gravenstein Health Action Chapter is a partnership of local leaders, organizations, and individuals dedicated to improving health and well-being and reducing disparities in the areas of Sebastopol, Graton, Occidental/Freestone, and Bodega/Bodega Bay.  The Chapter is connected to the countywide Health Action effort that focuses on three impact areas: a long and healthy life, educational attainment, and a comfortable standard of living.  Recently, Health Action has reaffirmed its priorities.  The Gravenstein Health Action Chapter is seeking community input to determine which priorities we take on locally and what strategies we employ to affect change.
Health is much more than absence of disease!  A healthy community addresses social, environmental and economic issues that impact health, safety and well-being. For example:
food security
access to clean air and water
a crime-free neighborhood
access to education
access to wages that allow us to live in Sonoma County
affordable housing
access to medical care
Thank you,
The Gravenstein Health Action Chapter
 MORE INFORMATION…. about health and wellness resources available in our service area. Palm Drive Health Care District partners with a variety of community organizations to provide health education, wellness information, and health-related services.
Covered California
Find out how the Affordable Care Act (also known as "Obamacare") can help you get health insurance, or improve your existing coverage. Visit www.coveredca.com for information.
West County Health Centers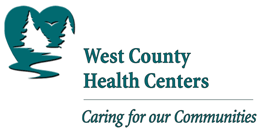 West County Health Centers, Inc. is a private, non-profit Federally Qualified Health Center, receiving Section 330 grant funding from the federal government to provide quality health services to the whole community, regardless of ability to pay.  WCHC offers: Primary Care,  Dental Care, Wellness Services, Teen Services, HIV Services, Mental Health Services.
Palm Drive Healthcare partner with West County Health Centers to add to the community wellness of the District. The following Community Resource Guide is from West County Health Centers and provides a list of health care resources available to residents of West Sonoma County. This resource guide comes from the West County Health Centers website. It is used here because it is one of the most comprehensive resource lists available.