On this page you'll find information about health and wellness resources available in our service area. Palm Drive Health Care District partners with a variety of community organizations to provide health education, wellness information, and health-related services.
Covered California
Find out how the Affordable Care Act (also known as "Obamacare") can help you get health insurance, or improve your existing coverage. Visit www.coveredca.com for information.
West County Health Centers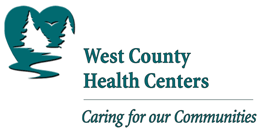 West County Health Centers, Inc. is a private, non-profit Federally Qualified Health Center, receiving Section 330 grant funding from the federal government to provide quality health services to the whole community, regardless of ability to pay.  WCH offers: Primary Care,  Dental Care, Wellness Services, Teen Services, HIV Services, Mental Health Services.
Palm Drive Healthcare partner with West County Health Centers to add to the community wellness of the District. The following list of health care resources available to residents of West Sonoma County comes from the West County Health Centers website. It is used here because it is one of the most comprehensive resource lists available.